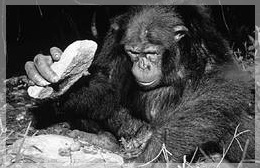 I've been reminded today about how easy life is when we use the right tools. My wife and I were out skiing and watching Spring Mountain's Big Air Jam. I took pics with an iPhone and Canon SD-1000 and was blasting them straight to Flickr/Twitter. I was also taking video…
At lunch I pulled out the MacBook Pro and iMovie. In fifteen minutes I'd imported and edited the videos, laid a techno track, and exported. Sure the videos could have been uploaded raw, but a highlight reel is better edited, cleaned, and combined. Check it out after the jump.
For those that enjoyed the photostream today, I'm pleased and hope you'll spread the word.
I like Robert Scoble's preference of broadcasting live (I was doing this in 2001).
A historical note: I used to broadcast live. I was the General Manager at LIvVE.com, from 2001 to 2004. We would do live remote broadcasts with nothing more than a Sony GT1 and a high (cough, cough (28.8k)) speed cellular connection. Back then we risked a punch in the nose when going about an interview with an UMPC device shoved in someone's face.
The highlight live broadcast was on the 4th of July in 2001 at the New York Trade Towers. A guard offered to let us film from the top of a tower if we slid him a fifty.
And now for the highlights reel