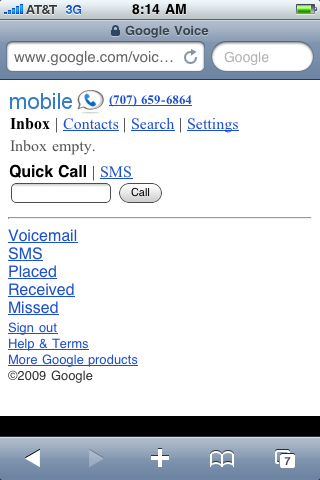 There's a lot of noise about Apple rejecting the Google Voice application in the App Store. While a native app would be fantastic, I'd be fine with a good web app. The existing rev is little more than a WAP site and requires three clicks to dial a contact.
It would be incredibly simple to mimic the iPhone's phone app interface in a web app. It's just a list of favorites, list of recents, list and search of overall contacts, and voicemail. With HTML5, all of these features from a single web app are simple.
With HTML5 and SQLite the images and local databases can be cached, too. This would allow extremely fast load and minimize any network traffic for initiating a call. I'd probably even swap out the iPhone icon on the home screen for a GV web app shortcut.