Day 4 brings inspiration – this type of stream is like the Internet before Google…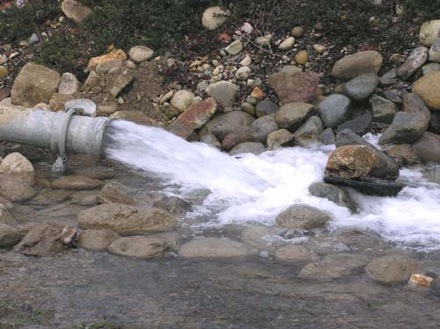 It's been 4 days with a flow approach to receiving data. I skipped adding more people today and focused on getting used to the incoming content. It's become easy to follow along, so I'll be adding again. Last night I experienced a reading nirvana while reading Robert Scoble and Shel Israel's Naked Conversations (on the Amazon Kindle)… My reading was faster than ever. Unexpected and a real thrill.
The amount of data one can ingest seems like it could become a real measure of intelligence, like a hybrid or modified number of pages one can read per hour. Unlike pages, characters or kilobytes are easily measured and this type of ingestion stat could become interesting.
Today Twitter's XMPP went offline for a couple hours. It was odd to not see movement out of the corner of my eye. Having the flow is no longer distracting (except when it's not moving). I have it on the right side of my right hand 24″ monitor, and I scan it for links and more interesting items when I spend time on email (once an hour or so).
The metrics for the day with 2200 friends (averaged over a period of 10 minutes – after the jump):
6:00AM EDT: 11 tweets per minute.
8:30AM EDT: 16 tweets per minute.
2:00PM EDT: 23 tweets per minute.
4:00PM EDT: 25 tweets per minute.
5:00PM EDT: 22 tweets per minute.
It's easy, out of the corner of your eye, to see flow increase and decrease in speed as interesting topics pass by.
Dave's blog mentions wanting a timed mute feature which doesn't notify or remove a friend from your list. This would be so easy in an XMPP client. Just use the 'off [username]' command via an AppleScript Adium Xtra. An iCal reminder could be set to reset it, or a more elaborate database could be built.
I'm still daydreaming of the perfect XMPP application for combining Twitter traffic and other features. A smooth-scrolling, highlighting based on friend rating (perhaps by popularity or personal setting), app with web service API harnessing contact management would be insanely useful.
To save Twitter's servers from getting buried in XMPP traffic, I could see value in flows covering certain genres of people. This would basically be an XMPP rebroadcast people could subscribe to. XMPP could start getting traction because of this.
Google, with their search algorithms could be king in this space. I'd expect Yahoo! to be great here too with an XMPP version of Pipes. The whole flow experiment thus far feels like digging for information before Google came along and offered exactly what you wanted. Except in this case, you're getting an obscene amount of what you want… And I can't wait for more.
UPDATE & CORRECTION: In the original post I incorrectly identified Naked Conversations as being written only by Robert Scoble. Shel Israel co-authored the book with Robert and it was neglectful on my part to have not given him equal credit. I offer my sincere apologies and a thank you for the correction.
Additional links: