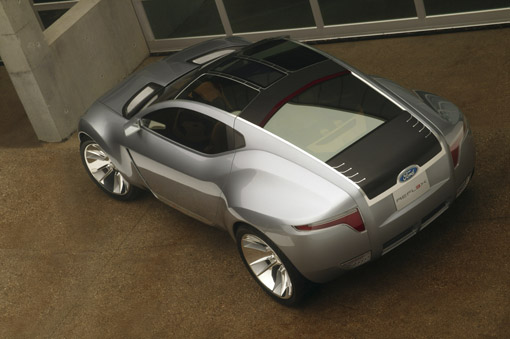 Image of Ford Reflex, a concept hybrid vehicle with solar panels on the roof
.
Philip Greenspun, professor of electrical engineering at MIT (and an avid traveler and fellow aviator), has an outstanding post. He explains some simple math behind replacing every passenger vehicle in America for electric cars. The resulting cost: Zero.
Link to Professor Greenspun's post
We're already seeing a move towards smaller and more fuel-efficient vehicles. Solar panels are being installed on roofs. People are becoming aware of their energy consumption.
I often get in to discussions over why I'm not opposed to rising fuel prices. Philip's post is a fabulous reason why. As fuel prices rise, people will feel the pinch – this is temporarily bad. But the result of that pinch will be drastically innovative solutions.