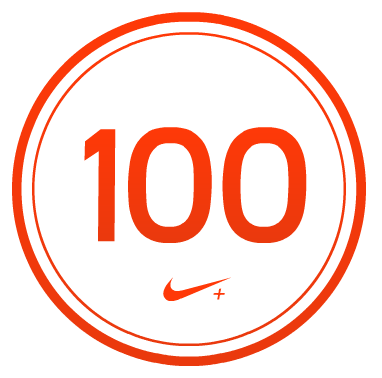 Today I hit 100 miles of running with Nike+. It shows how poorly I've been keeping up with running (Galina is in to 200+ now). It's a nice feature they offer… Rewards keep participants interested. I'd still like to see more non-flash integration with blogs.
The stats for my first hundred with Nike+:
26 runs
3.81 miles per run
Average pace of 7'24"
I'm still tracking with both Nike+ (today's) and Nokia SportsTracker (today's). The SportsTracker, with GPS, is slightly more interesting because it maps your progress while on the run and offers live mapping. I'd still like to have SportsTracker integrated in a blog – it's a pain to share otherwise.
Something else of interest during today's run… Everyone on the trail was in a great mood! I offered, "Good Morning!" to eight people and received eight positive responses. In Philadelphia this is a first. Maybe it's the weather. Maybe it's a fluke. But either way, it's awesome to return from vacation with a strong positive vibe.
Good Morning!